We Are X-Design, A Company Of Young Haitian Graphic Designers Who Have Come Together To Bring Something Different To The Art Of Graphic Design. And We Are The Answer To All Your Questions! Indeed, We Bring Together Graphic Designers And We Offer Services Such As Graphic Designs, Cartoons, Flyers, Logos And Even T-Shirt Collections Just To Name A Few. Work Done Quickly And Well Is The Cornerstone On Which Our Operating Rule Is Established. In This Sense, We Have A Sustainable Goal. Trust Us For An Original X-Result!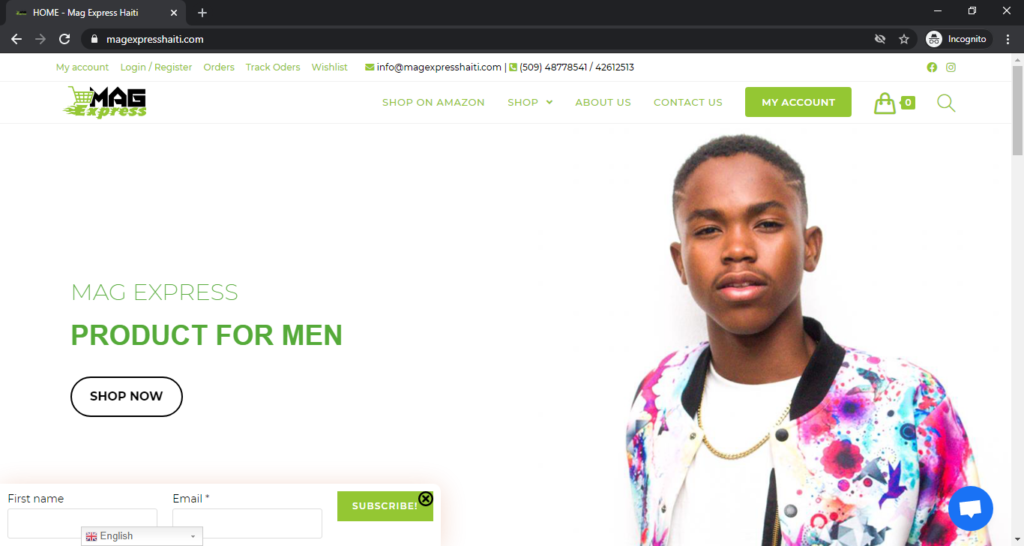 Mag Express is an online shopping system allowing you, dear public, to be able to buy easily and safely. It gives the possibility to certain companies (Collections / brands, etc …) to be able to exhibit their products by guaranteeing a quality promotion via the Mag Express website and promotional accounts and fast and safe delivery. What are the new features brought by Mag Express? Mag Express offers a system accessible to all, and gives the possibility to anyone gifted for promotion, having a keen sense of marketing, the possibility of being able to be paid monthly just by helping to promote the products on the site and by finding potential buyers. What does Mag Express offer you? Automatically that you buy on Mag Express via the code of an ambassador, you will benefit from a 15% discount; by that of a seller, you will benefit from a 10% discount on all products purchased via Mag Express. If you want to sell your products on Mag Express, do not hesitate to contact us at (+509) 49477326 / (+509) 40259279 And for more explanations on what Mag Express is, contact us at: magexpresshaiti@gmail.com. Now, dear customers, let yourself be captivated by the novelties and possibilities offered by Mag Express. "It's so simple with Mag Express"!
Mapoo Magazine is an online news website.
Mapoo store is an online store.
S&N Outlet is a company that offers services to companies, influencers, businessmen such as advertising, logo creation, poster, flyers, support for ambassadors of different brands, and more; Everything relating to video editing, the development of your projects and the visual. At S&N we go in search of young people to give them a place in society. Once back at S&N we work with them, we do training sessions so that they can achieve their goal: to be an ambassador or influencer etc. We do everything to find them the best contracts and with them we study the contracts and the decision to sign is completely up to them. S&N Outlet is there to help young people, advise them, help them make important decisions for their future. Our advice for other businesses is as follows: First: Define their purpose and target their audience. Second: To have at the level of their staff qualified people able to take decisions having as consequences a constructive feedback. And third: Don't be afraid to invest, but if so may it be in an extremely smart way.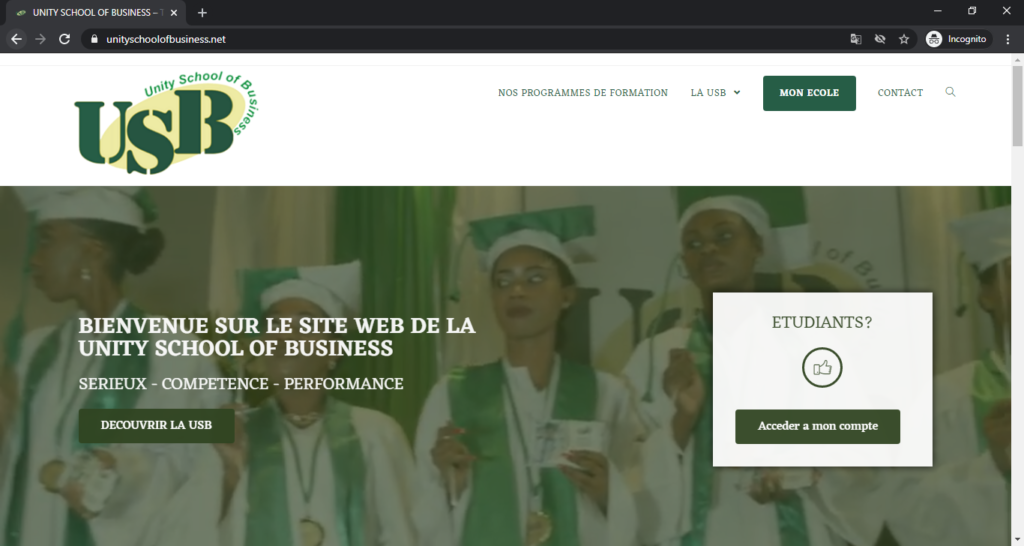 The USB is a multidisciplinary vocational school created on June 14, 2010 shortly after the catastrophes of January 12, with the main objective of training young people by enabling them to have a better future. It receives young people of both sexes, but it is mainly made up of girls. Recognized as being of public utility, the USB continues to prove itself through the success rate of the INFP (National Institute for Vocational Training) exams and the performance of its students in various companies.